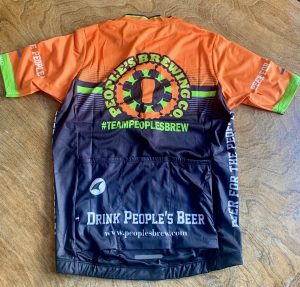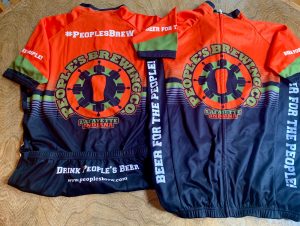 While we do not have a fit kit, the size guide is very thorough! 
OVERVIEW: The Ascent Jersey has been specifically designed for those who want a traditional fit and not the next-to-skin or aerodynamic (aero) fit found in other jerseys. With its comfortable fit and innovative design elements, like the naturally UPF 50+ fabric, tapered collar and extra-roomy rear pockets with bellows, the Ascent is an excellent choice for a long day in the saddle.
TRADITIONAL FIT: This jersey has a more traditional fit and is a little more roomier through the shoulders and torso. It's a good choice for those who prefer not to have a next-to-skin fit in the waist and belly.
SIZE CHART AND FIT GUIDE: (MEN'S & WOMEN'S) https://www.pactimo.com/pages/size-chart
DESIGN NOTES: The collar in the Ascent features a lower set point in front and tapered design to increase comfort when fully zipped. We also used a YKK semi-auto lock zipper which has a textured rubber pull for better gripping. The biggest advantage of a locking zipper is the ability for the wearer to singlehandedly unzip and open their jersey for venting. Merely flip the pull up to unlock the zipper. Then, with one hand, the jersey can be pulled open. Flip the pull back down to lock the zipper pull in place. Pockets have been designed to include a stretchy and more durable opening and an innovative bellows at the bottom that expands when stuffed with larger objects. And finally, we removed the waist gripper from the front half of the jersey, not only to reduce weight, but to create more comfort and less binding when in the riding position.
SPECS:
Front Fabric: Dimensional knit polyester which provides both excellent stand-up for a more flattering look and exceptional breathability. The fabric is also naturally UPF 50+.
Side Panel Fabric: Exceptionally light fabric to increase breathability and stretch.
Back Panel Fabric: BreatheLITE mesh fabric which has excellent durability to hold up to race-day pinning.
3 full-size rear pockets with bottom bellows
Zippered valuables pocket
Reflective trim
Ultra-soft rear silicone gripper
Full-length semi-auto lock YKK zipper with rubber pull-tab
Tapered collar
Anti-chafe neck tape in collar