When:
March 8, 2020 @ 12:00 pm – 9:00 pm
2020-03-08T12:00:00-04:00
2020-03-08T21:00:00-04:00
Where:
People's Brewing Company
2006 North 9th Street
Lafayette
IN. 47904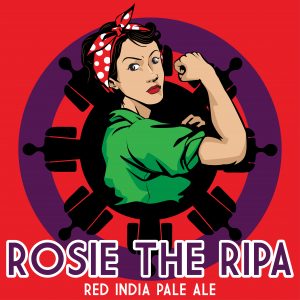 Celebrate International Women's Day by supporting local artists and drinking beer! There is no cover charge for entry–however Lala Gallery & Studio will offer Pints & Pottery classes (includes 1 free pint or mini sample set) where you will make your own custom pottery in the brewery. Advance tickets are $5 off and space is limited! (Tickets available online and at the brewery)
We will also have a few local artists on site with some of their art & goods available for sale. Scroll down for all artist links & bios.
All day specials: $2 off Rosie the RIPA growler fills & all flagship growler fills.
Special cask tapping- 2 pm
Artists' booths with art & goods for sale- 2-5:30 pm
Pints & Pottery #1- 2:30-4:30 pm
Pints & Pottery #2- 5-7 pm
https://www.facebook.com/lalagalleryandstudio/
LaLa began her college studies as an art education major, but was soon drawn into the painting and ceramic studio. After her sophomore year she committed to ceramics and received her BFA from Herron. LaLa spent a year at Purdue University pursuing her MA in ceramics, and switched gears to pursue teaching. LaLa received her MA in secondary education from Indiana Wesleyan University in 2007. After a few years of teaching, LaLa opened her studio and has been a full time teacher, painter and potter ever since!
https://www.artists-own.com/Profile_JoanneKuhnTitolo.php
Joanne Kuhn Titolo works from her Terra Luna Studio in Battle Ground in a variety of materials. Her BA from Purdue University focused on oil painting, but a love of natural and found objects developed into sculptural forms, which evolved into forming smaller sterling silver adornments and jewelry pieces.
Joanne still creates larger works, both in sculpture and painting, but can typically be found curved over her jeweler's bench, saw in hand.
https://www.facebook.com/doodlestodesign/
We can customize clothing, decals, and many other items for you using vinyl products.
https://www.facebook.com/wildegardenart/
Chelsie began drawing as a child and the craving to create has never left her…
She has grown into a self taught oil painter, watercolor painter and illustrator, based in Indiana. Between her time as a full time Graphic Designer she is experimenting with her favorite mediums, breaking into the surface design industry, and teaching on Skillshare!
Nature and curiosity inspires and drives her artwork. Currently, she is caught up exploring and mastering skulls and flowers, both as individual pieces and as a work of art together. She is moving from working very tight and detailed to breaking her pieces apart with a more textured and visual brush stroke approach.
12:00 PM – 9:00 PM –
$2 off Rosie the RIPA growler fills & all flagship growler fills
2:00 PM – Cask Tapping of Farmer's Daughter Wheat w/ Pink Boots Blend Dry Hop
2:00 PM – 5:30 PM –
Artist booths with art & goods available for sale (w/ Terra Luna, Doodles to Design, & Wilde Garden)
2:30 PM – 4:30 PM –
Pints & Pottery #1 w/ LaLa
5:00 PM – 7:00 PM –
Pints & Pottery #2 w/ LaLa